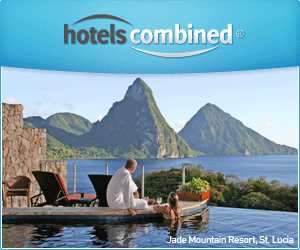 Hat Yai (Had Yai)
Hat Yai is located in the south of Thailand, about 45 minutes from the border of Malaysia. Hat Yai is full of hotels, markets, food stalls, shopping malls, and nightlife. So it's a terrific place to stay the night before you travel onwards to get to Koh Lipe. Be sure to check our Hotels in Hat Yai page to find the cheapest deals possible. We constantly keep it up-to-date to ensure the best travel opportunities for you! If you don't want to stay a night in Hat Yai, arrive early to make sure you make it on the last boat or ferry to Koh Lipe in Pak Bara
Airport and Hotel Transfers & Ferry & Speedboat Schedules
Search Boat and Taxi Transportation
Ferry & Speedboat Tickets - Airport Transfer
Recommended Hat Yai Hotels

CENTARA HOTEL Rating 7.9
Hat Yai
From 1000 THB/night
Centrally located in the heart of Hat Yai's main tourist and shopping area. Clean comfortable rooms, swimming pool and all the amenities you will need for a relaxing night. Great value for the money!
A complete list of
Hat Yai hotels with special promotions and discounts!
To get from Hat Yai to Koh Lipe: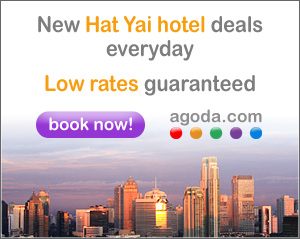 Coming From Hat Yai Airport to Pak Bara and Koh Lipe: There aren't any mini-buses that go directly from the Hat Yai airport to Pak Bara which is where you need to go to catch a boat or ferry to Koh Lipe. The cheapest option you have is to take a mini-bus to the Hat Yai train station (cost: 80 Thai baht/person), then talk to a travel agency nearby to arrange a mini-bus straight to Pak Bara (cost: 150 Thai baht/person).
or.......We can arrange a private taxi or mini-van directly from the Hat Yai airport, or Hat Yai City to Pak Bara pier for 2,500 Thai Baht. Visit our taxi & Bus Schedule or Contact us to arrange this if this is an option you'd like.
Ferries and speedboats Schedule Boats leave daily from Pak Bara to Koh Lipe
Be very careful if you decide to purchase your speedboat or ferry ticket to Koh Lipe from the Hat Yai mini-bus station, as they are notorious for selling you false tickets and providing incorrect information. Wait to buy your boat or ferry tickets until you get to Pak Bara or just to be safe, we can arrange all of this for you so you don't have to lift a finger. Contact us
If you arrive in Hat Yai before 10:00 a.m. (11:30 a.m. if you've already arranged the necessary transportation) then you will have enough time to make it to Pak Bara before the last boat and ferries leave. If you arrive after that time it would be wise to spend the night in Hat Yai or travel to Pak Bara and spend the night there. Again, check our
hotels in Hat Yai page to find the best deals on accommodation in this neat little southern Thailand city.
If you're coming from Hat Yai, it only takes 2 hours to get to Pak Bara, where ferries run year-round to take you to exquisite Koh Lipe island.
Hat Yai City Center - The mini-bus station is no longer inside the Hat Yai city center and has moved just a few short minutes away (you can arrange pick-up from your place of accommodation or take a tuk-tuk/taxi to the mini-bus station). From there, transfer to Pak Bara from the Hat Yai mini-bus station will cost you about 150 Thai baht. As it is Thailand, the driver will not leave until the mini-bus is completely full so don't expect to depart on time.
Airlines, Taxi, Bus and Boat Tickets
Weather In Hat Yai

Hat Yai is a city and surrounded by concrete, so it seems sometimes like an oven, but it's not that bad. The hottest day of the year is April 13.

Hat Yai has an average high of 34°C and low at 24°C. The coldest day of the year is January 28, with an average low of 22°C and high of 31°C.
Visit our Partner Page for more travel sites everywhere in Asia and the world!
Airlines, Discount Accommodation and more...